Family History
In the EHR under Family History users can enter a weight for family members and now it will display in the Family History Table.

Social History
A drop-down menu with options for a patient's exercise has been added into the Social History section of the EHR.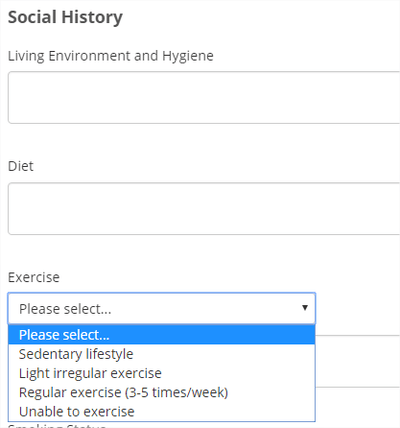 Vitals
Revamped look and feel

Please note: It is no longer possible to add/edit vitals directly in the Vitals section. Vitals can be documented via visit notes
Plus: bug fixes and other small enhancements!